I have been shaping climbing holds for over ten years now. I first starting shaping for a small company Ritual based out of Spain. In the beginning it was hard to find foam and I mostly used green floral foam and basic sculpting tools.
In 2001 I was living in Salt Lake City and hanging out at the old Pusher shop with Obe Carrion who worked at Cordless. I begged the owner at the time Mr Uchitel to let me shape some holds for them and finally he gave in. One of the first sets I shaped was the Atrophy set and is still in production today at Revolution. This was during the time the PCA(ProfessionalClimbersAssociation) was just beginning and they wanted a huge hold for the comps. So the gave me a huge block of foam and said go to work. I came up with the Molecule and that started my addiction of wanting to shape bigger and bigger holds.   Here is a cool review of the Molecule from Climbing Hold Review.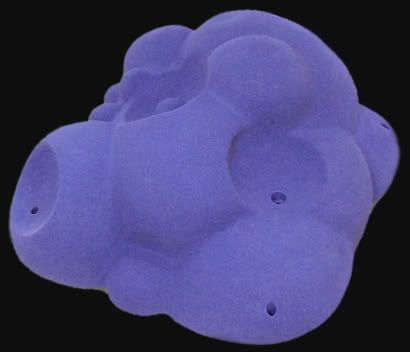 After that I went back to Maryland for a bit and helped Ben Montgomery develop the ETCH brand. We were producing everything out of this tiny cargo unit behind the Earth Treks Gym in Timonium. It doesn't get much grimmer than that, but we had a good line of holds. Once again history repeats it self and the holds slowly got bigger and bigger. This led the the eventual shaping of The Mother. This feature is no longer available, but I have this one hanging in my kitchen.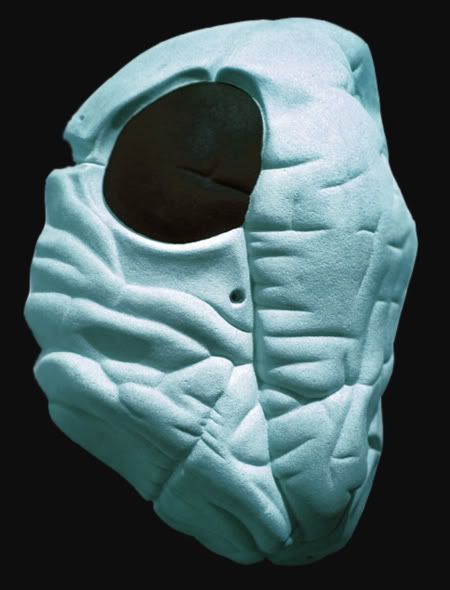 During this time I was shaping for ETCH,  Revolution and So iLL Holds and due to my athlete contract with Revolution I had to shape under the alias Thor Livingood for anyone other than them. I eventually changed my contract so I could shape for other companies. This lead me to get more involved with So iLL and eventually my own side project CryptoChild.
Check out what goes on in the darkness of the Crypto Shop.
The cool thing about working with So iLL is theyre pretty much down for anything. For me thats my whole theory on shaping. Why try to recreate the rock when we can come up with millions of different styles, because there are no rules inside.  We eventually teamed up with Rockwerx who had the technology to produce huge fiberglass hollow features. So once again I was sent a gigantic piece of foam and started working, after seven days spaced out over a month I had shaped The Growth my biggest hold to date.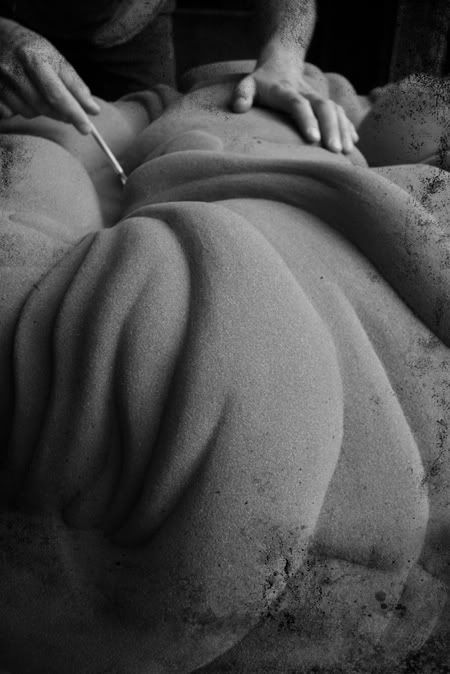 Shaping this holds was definitely a big challenge, in a way getting the initial shape is easier because your working on a bigger canvas. The hard part is making sure every line is perfect and there are no imperfections anywhere.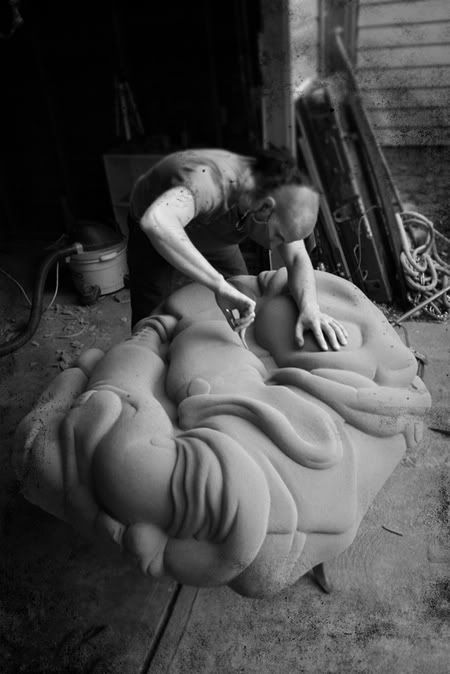 The finished product is super light and has t-nuts so you can attach holds for steeper angles. I hope to be doing more big features in the future, although I dont think they will get much bigger than this.
Here is a nice interview from Climbing Hold Review.
After Rockwerx was finished with the foam, they sent it back so I could create something with the left overs. Here is a short film of the process of shaping a massive hold, this time The Growth turns into The Spoor.